I needed to walk, so while Doug was busy with other things, off I went just the few miles to the military beach again. It was even more beautiful than a few days ago. There is such a quiet serenity to the rolling waves as they kiss the shore and nip at your feet. The rest of the "Ahh…" feeling comes from the fluffy white clouds against a deep blue sky. It must have been 20 degrees cooler at the shore with a nice breeze. I and my camera had a nice long walk on the deserted beach. There were a few runners but that was all. How do you like my "selfie"? I had to run pretty fast to beat the camera timer!
It just could not have been any prettier! I should have taken my camera bag with me so I could have used my polarizer to cut some of the glare from the clouds. Next time.
I walked for about an hour and then just sat for while. As I mentioned before, I like to lay flat on the sand to get close-ups at eye level of the birds. I was hoping for more birds but will probably have to try and go to the beach earlier or later in the day. Maybe a little bread will help! If there is even a crumb of bread on the beach, it is as if a silent alert goes out across the sand to any seagull in the area, and next thing you know, they are all around you.
This little guy startled me as I almost stepped on him because he blended so well with the sand. You know, I just had to get a shot of him, so we played the waiting game for him to appear again. I won! I took the opportunity to play with some camera settings again and caught the wave washing over this small broken conch shell. I thought it was pretty neat!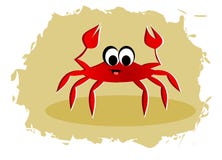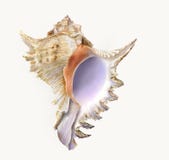 As I was leaving, a couple of people brought their dog on the beach to play in the water. He looked like he was having a grand old time.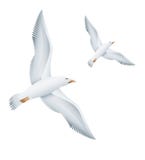 I could have stayed out there for hours! Being my home town, it is nice to be rejuvenated by remembering how nice being on the beach really is. Oh, yes, there will be more…..